Three Ways to Use Essential Oils
Biologically active volatile compounds from woods, herbs, spices or resins are found in high concentration in essential oils. A little goes a long way when it comes to essential oils.
Good quality essential oils can be very expensive, a 10ml bottle costing up to $20-$60 depending on what it is extracted from.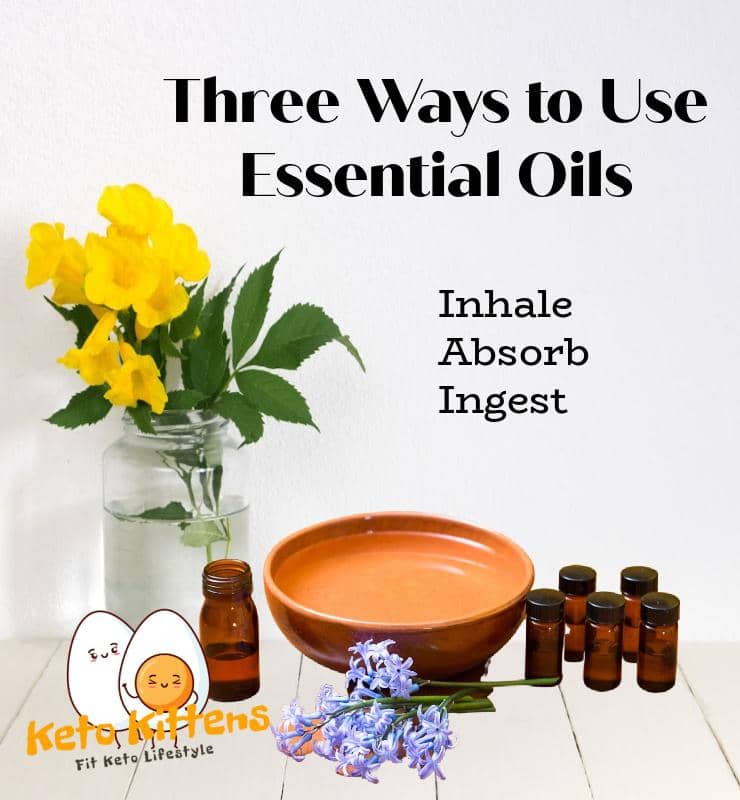 High quality essential oils are therapeutic whereas the cheap ones might be potentially dangerous if used in therapy. But essential oils in general have known to combat diseases, alter moods, make hormonal corrections and heal long term ailments.
Essential oils can be used on their own, or along with carrier oils or in a blend. Combination of certain oils have proved to behave a stronger healing power than individual oils.
There are 3 ways you could use essential oils for best results. Inhale, absorb and ingest.
Add a few drops of essential oils to hot water and inhale when you have a terrible cold and nasal congestion. Breathing in the steam with a towel over your head and the pot of hot water directly under your face for about 20 minutes a session brings out best results. Wintergreen, eucalyptus, peppermint and camphor essential oils work best for this purpose.
Dab some essential oils into a cotton swab and insert it into an inhaler and draw in the scent every 20 minutes. Use peppermint and rosemary for ultimate focus during exams and peppermint alone for a headache.
Use lemon, lavender, bergamot or citrus essential oils to lift a depressing mood or kill a panic attack and for a good sleep, breathe in some neroli, ylang ylang, lavender or chamomile.
Add a few drops directly into an oil burner and inhale the diffusion for an hour or two in a quiet room at home.The same oils that you could use in an inhaler can be diffused directly in an oil diffuser. Diffusing a blend of pine, vetiver and lavender in an office can reduce stress among employees and bring about better frames of mind.
There is always peppermint and rosemary diffusing in my office when I have some focus work to do.
Add a few drops of essential oils to a tablespoon of carrier oils and massage it into your skin. Use professional guidance to understand what essential oils benefit you the most.Some might cause more harm than good or have conflicting effects. For overall best absorption massage the blend at your pulse points, at the base of your spine, around the belly button and soles of your foot.
Add some drops of your favourite essential oils into a cup of bath salts and add it to your bath to soak in for up to 45 minutes.
Add a few drops of lavender, frankincense, myrrh, jasmine, sandalwood or rosewood into your body lotion for all day absorption.
When you shower with a liquid soap or a cake of soap, you absorb the chemicals in it. Similarly if you shower with a clean soap with no harsh chemicals or parabens, but with essential oils in it,  you are in for benefits.
The soaps for my shower come from Colleen Lowe, who makes organic soaps at Enfleurage Organics. I love her soaps so much that I suggested to her a combination of oils for a soap and she named the soap after me. If you shop at Enfleurage Organics, buy a cake of "Summer Breeze" with the rest of your purchase.
Internal use of essential oils is least understood and most misinterpreted. Do not ingest essential oils without professional help and support.
Not all essential oils can be used for internal consumption. Some oils can cause severe damage if ingested. Consume only those oils that are therapeutic quality and labeled safe for internal use, needless to say a little goes a long way, so take only one drop in half a litre of water and assess your liking and tolerance for it.
A few oils generally regarded as safe are rosemary, lemon, grapefruit, orange blossom, cinnamon, cinnamon leaf, basil, oregano, peppermint and clove.
Cooking with essential oils can be a great experience. Use herb and spice oils to dramatically enhance the taste and flavour of your dishes. Just remember to use no more than2-3 drops for 6 servings or you'll have an overpowering flavour blast.
Kim Graham, my friend at Walking with Oils uses essential oils in some of her dishes and is always happy to share recipes with readers in her blog and newsletters. She also has classes that teaches uses of the oils and full moon manifestations. Visit her and say hello from me too.
Although this started off as a keto blog, I realized I have so much to share and so many friends to promote that it's expanding in every direction. However, it is still going to be in line with keto and clean lifestyle.
Stay in tune for my next article on how to use essential oils in your daily personal care products. I can teach you to make your own pain balms, tinctures and digestives.